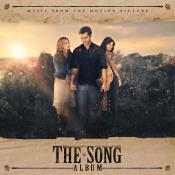 I caught a late night showing of "The Song" with several friends. I think the feature film is great—very thought provoking.
The movie has been dubbed a "Christian" movie and is a modern retelling of the Bible book: Song of Solomon. I consider the acting "A" list quality and the song lyrics, musical and singing talent superb.
It details the life of Jed King, son of fictitious famed singer, David King. The storyline creatively follows Song of Solomon and Ecclesiastes.
Jed, too, is a singer and hopes to gain the fame that his father had but for his own talent, not just as David King's son. The movie is painful to watch as lives are destroyed because of poor choices.
The themes are real, raw and right on the mark for issues being faced in today's world. I recommend watching this movie. The redemptive message is needed in our culture and our marriages.